---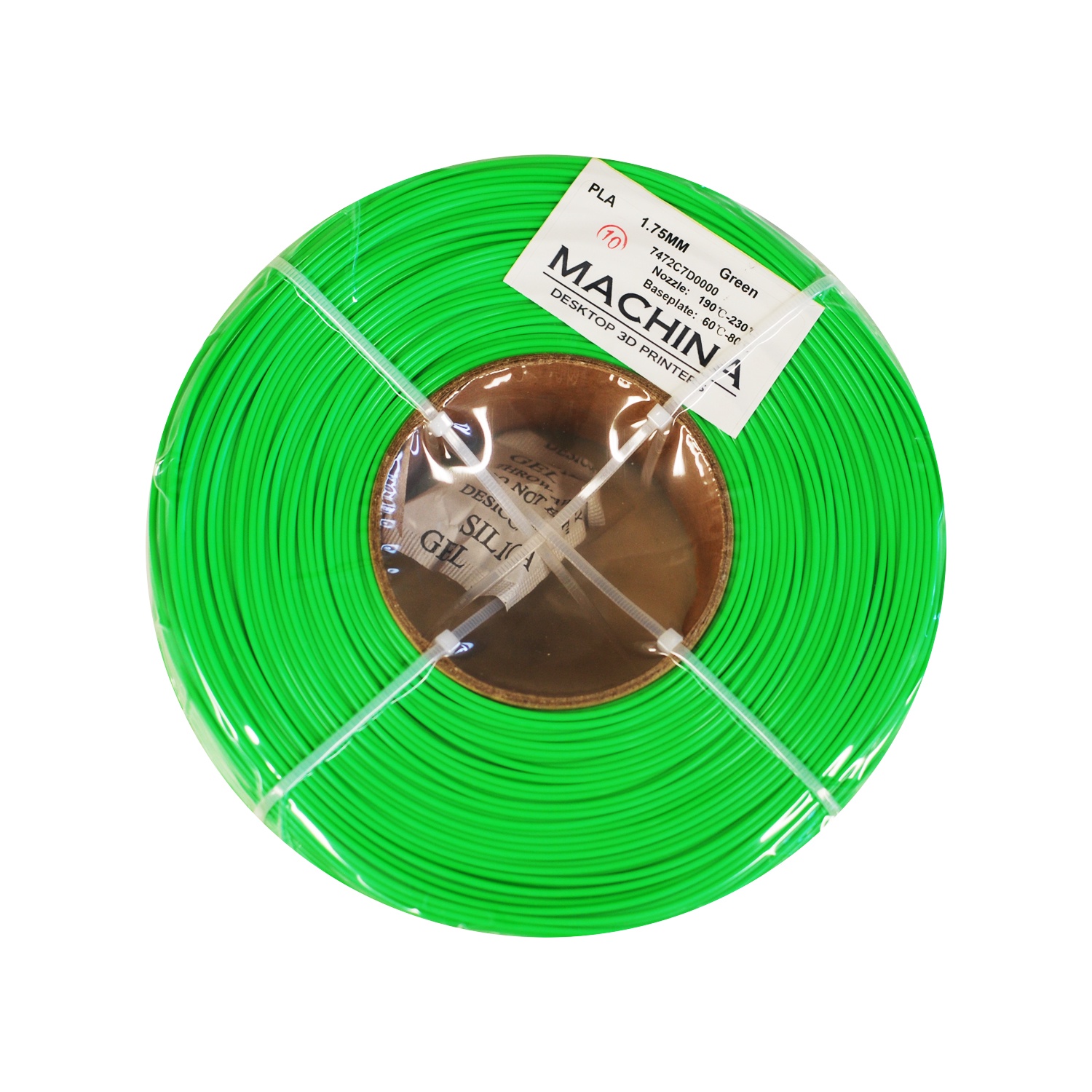 Machina Refill Coil - PLA Green
---
With the rapid growth of 3D printing across all industries, there is a massive amount of waste being generated in the industry.
With our REFILL filament system, filament is produced as a coil WITHOUT a spool and is designed to be fitted on a REUSABLE master spool. A master spool is a spool that splits into 2 pieces in order to accept a refill filament coil and then closed back together to form a complete & full filament spool. Master spools can be either purchased separately or 3D printed from our free supplied STL files.
The main advantages of using the REFILL system are:
Reduced overall cost.
Reduced shipping weight.
Reduced packaging waste.
Reduced empty spools accumulation & waste.